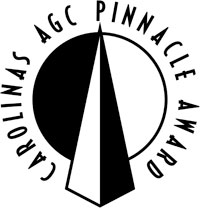 I-77 Over Catawba River Emergency Bridge Replacement
Pinnacle Partners
United Demolition
Sunbelt Rentals
Curtin Company
The I-77 South Bound bridge over the Catawba River is located between Fort Mill and Rock Hill, SC, and serves as the primary route from Charlotte. Because of the importance of the route, SCDOT limited the shutdown of the bridge for deck replacement to merely 17 days.
Crews worked odd hours almost every night and weekend to ensure a timely start on critical path activities when the Southbound bridge shut down began. Over 20 crews of UIG and United Demolition employees, and more than 30 subcontractors and suppliers spent the next 2 weeks working 12 hour shifts to remove, replace, and reconfigure traffic back to the Southbound bridge.
So many crews at one project in such a small area presented many logistical challenges which were overcome by the team's detailed planning. Parking, material and tool storage, meals, breaks, restrooms, sleeping arrangements, and many other factors were planned and executed meticulously to keep the work progressing without distraction. A hospitality team provided 3 hot catered meals per day for each crew, laundry service, Chaplains to boost spirits, snacks, wellness checks, bus service to the project, and anything else the employees needed, resulting in a camaraderie rarely experienced on projects and a team mentality to do whatever it took to achieve the goal.
This amazing team demolished and recycled millions of pounds of concrete and rebar and then replaced 50,000 square feet of bridge deck two and a half days ahead of schedule, resulting in UIG earning the maximum bonus provided by SCDOT of $180,000—all which was distributed to the employees on the project who made it a success.
United Demolition, Sunbelt Rentals, and Curtin Company were named as Pinnacle Partners on this project. Congratulations to United Infrastructure Group!